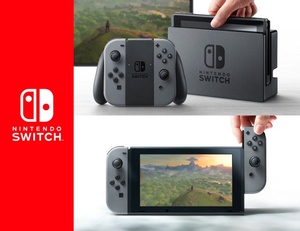 Information about Nintendo's Switch console continues to trickle out ahead of a full information launch in January, and now we know some more details about the detachable controller.
The controller features a 6.2-inch, 720p display with capacitive multi-touch. This is a big step away from the 3DS and Wii U, which had less precise resistive screens.
Additionally, the Switch's screen is standard 10-point multi-touch, allowing for gestures if Nintendo chooses to support them.
It will be interesting to see what Nintendo has up their sleeve on January 13th during the more in-depth unveiling of the console's features.
Source:
Eurogamer