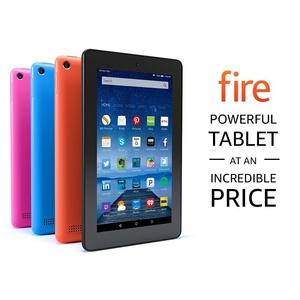 The global tablet slump continued this quarter, showing a year-over-year decline of 14.7 percent to 43 million units.
Most vendors saw significant declines but Amazon's Prime Day sale led to huge sales of the company's Fire tablet, which sells for under $100.
"Beyond the different end-user experience delivered by low- and high-end tablets, we're witnessing real tectonic movements in the market with slate companion devices sold at the low-end serving a broader platform strategy, like Amazon is doing with Alexa on its Fire Tablets, and more expensive productivity tools closer to true computing and legitimate notebook replacement devices that should manage to keep average prices up,
" said Jean Philippe Bouchard, research director, Tablets at IDC.
Apple and Samsung still control the market, with 21.5 and 15 percent market share, respectively, but each saw declines during the quarter.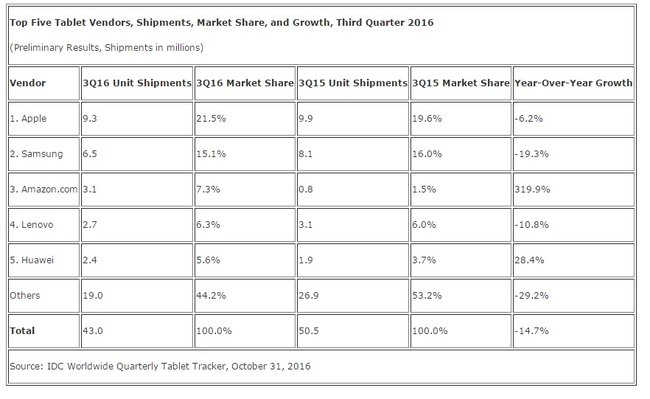 Source:
Samsung