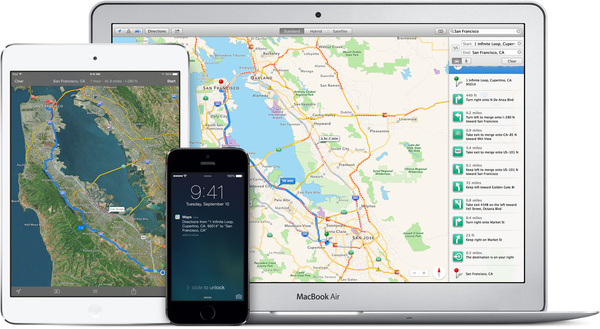 Apple's 2012 released Maps-application was early on a far cry from what its main competitor Google had to offer. After four years of development the service has improved immensely – certainly not making you drive to ocean as much – but is still playing catch-up to Google Maps.
According to Bloomberg
< Apple is trying to take on Google Maps with new investments in few different technologies. The first one is to use drones to quicker update maps instead of using camera vans that move slower.
Drones would probably not replace the data coming from ground level cameras but the sources say that they could quickly see changes in roads, examine street signs and spot construction sites.
According to the sources the other way Apple intends to improve the maps is by adding indoor viewing to Maps with a technology bought last year. Known as indoor.io (previously What A Map) the indoor mapping project aims to guide iPhone users within high population density settings such as airports. It uses a variety of ways to determine the location, including pressure sensors, GPS, Wi-Fi, and Bluetooth.
Apple was also said to be working on better car navigation, which comes as no surprise.
Apple has not commented on the rumors.