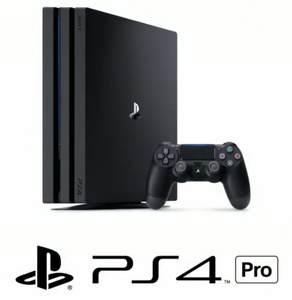 Having been available for three years, Sony's PlayStation 4 games console has just passed a key sales milestone this month.
The Japanese CE firm announced that as of December 6, it has sold more than 50 million PS4 units around the world. That is the number sold to customers and also includes the PS4 Pro variant. For comparison, the PS4 reached 50 million unit sales 17 months faster than its predecessor, the PS3, released in 2006.

By May this year, Sony had sold 40 million PS4s around the world, so sales of the console continue to be strong. In fact, Sony said that the PlayStation brand had its best performing week in its history after this year's Black Friday, though some figures have shown the console was outsold by Xbox Ones.

On the software side, 369.6 million games across retail and digital downloads have been sold, according to Sony.

Sony did not specify how many PS4 Pro units have been sold, nor did it provide official figures for PlayStation VR. Nevertheless, with an estimated 25-30 million Xbox One units sold, Sony is holding on to its lead in the current generation even though the Microsoft console has been outselling the PS4 in recent months.