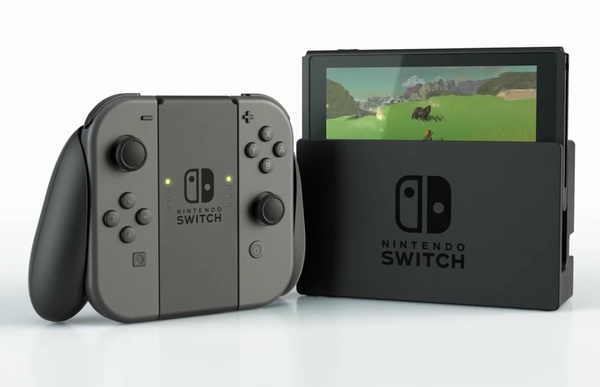 However, there's still some things that aren't as clear as we would hope them to be. How do the controllers work? Can you use it separately? How about multiplayer gaming? Well, many of the questions have been answered in a new video Nintendo published on YouTube today.

Due in early March, Switch consists of a handheld console, a dock for your TV as well as two JoyCon controllers that can be used in different ways. In the video Nintendo goes through the different methods of playing, which include, the Handheld Mode with JoyCons attached to the tablet, the TV Mode with the controllers attached to the JoyCon Grip, and using JoyCon controllers separately in the Tabletop Mode.



When it comes to multiplayer games, you can connect up to 8 devices in local multiplayer with WiFi and play together. Unfortunately the video doesn't go much deeper than this in the multiplayer aspect, which might be the most controversial thing about the console in addition to the lack of support for web browser or streaming services.

The video does, however, go into detail about the JoyCon controllers. Despite their simplistic appearance they pack a lot of features, including NFC, gyroscopes, accelerometers, infrared camera, screenshot button, and vibration motors they call HD Rumble. If you still don't quite understand how Switch and JoyCons work, then the video is perfect for you.

Nintendo Switch will hit the stores on March 3rd starting at $299.