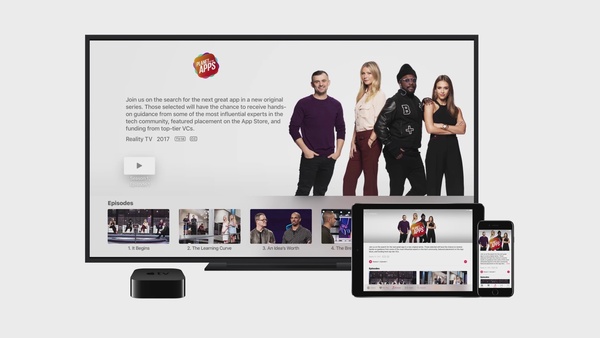 Apple has positioned itself against some of the biggest TV and movie conglomerates by beginning the production of its own content. Following Netflix's and Amazon's lead, the Cupertino based giant has released a trailer of one of its first original TV shows.
The show is aptly called Planet of the Apps and is to applications what Shark Tank is to business ideas. Well, actually, it is a combination of Shark Tank in terms of pitching the idea of the app and The Voice in which the celebrity judges choose whether they want to help out the pitcher.

As the video shows, the pitch to the celebrity judges (Jessica Alba, will.i.am, Gwyneth Paltrow, and Gary Vaynerchuk) is just the first step. If they are accepted by one – or if many, they can choose their mentor – they must prepare for a pitch to four members of venture capital firm Lightspeed Venture Partners.

The best will get a featured spot on the App Store (obviously) and a lot of publicity. The show will be exclusive to Apple Music.