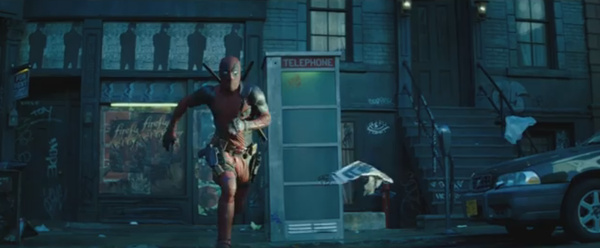 If you haven't been to see Logan yet then chances are you haven't seen the lengthy Deadpool 2 teaser that runs before it. Well, now you can!
Ryan Reynolds shared the teaser this morning and it's more or less what you'd expect from Deadpool; ridiculous, funny, partial nudity (male.. sorry!) and profanity. Stan Lee also makes a very brief cameo.

Upon witnessing an ongoing mugging, Wade Wilson runs to a nearby phone booth to change into his superhero costume, while the theme from Superman movies plays. Unfortunately for the victim, Wade takes quite a long time to change and doesn't manage to save the day!

Have a look around the set for the visual gags too! Unfortunately, the teaser only informs us that the sequel is coming, "Not Soon Enough!"

Enjoy!