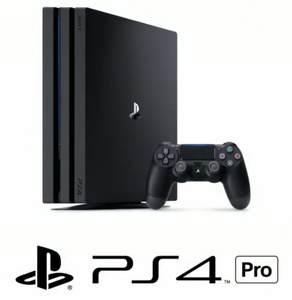 Sony is releasing the PS4 4.50 update which will bring some nice new features to PS4 consoles.
It was no secret that Sony was bringing support for USB 3.0 external hard disk drives to the console (min capacity of 256GB, max capacity of 8TB). With the update, users can set their external drive as storage for games and apps and can easily transfer data from the internal hard drive to the external drive.

The update also brings Boost Mode to the PS4 Pro which can improve the performance of legacy titles that have not been have not been patched to take advantage of the PS4 Pro's faster CPU and its faster and double-sized GPU. This can provide a noticeable frame rate boost to some games with variable frame rates, and can provide frame rate stability for games that are programmed to run at 30 Hz or 60 Hz.

Boost Mode can also result in shorter load times, but it is not guaranteed to work on all games. You can enable it in Settings, under System.

Other improvements include GIF support, custom wallpaper, voice chat for Remote Play, improvements to resolution under PS VR and more.



Below is a video detailing the update.