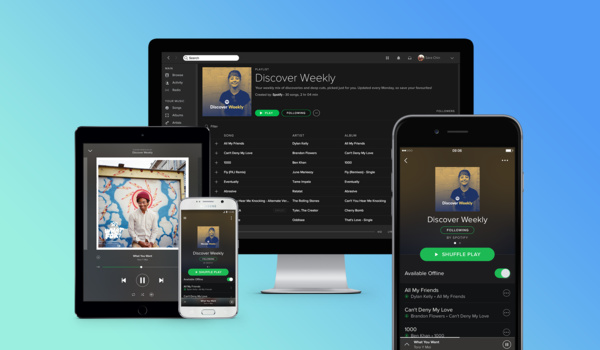 Music streaming service Spotify may delay the availability of certain new albums to its millions of users who listen for free.
Spotify is currently in contract renewal negotiations with three major record firms - Universal, Sony and Warner - and the
Financial Times
reports that Spotify has had to put forth delayed album availability for free users as a compromise position.
While most of its users listen for free, Spotify has still enjoyed tremendous growth in recent years, just recently passing 50 million paying premium subscribers globally. Naturally, the revenue that trickles through to record labels and rights holders from paying users is much higher than those who use Spotify's free, limited and ad-supported service.
Securing licensing contracts with major labels is obviously crucial for Spotify to remain on top of the music streaming business, but it is still fighting a battle to reach profitability, and has already pushed back plans for an IPO to 2018.
Still, Spotify has continued to grow its paying user base rapidly even after Apple threw its hat in the streaming business, and has fended off other services including Google Play Music and Tidal.
(via:
Engadget
)