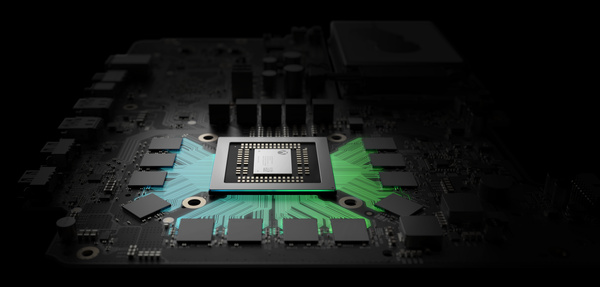 Microsoft has revealed the final specs of its upcoming Project Scorpio console, promising true 4K gaming at 60 frames per second.
Digital Foundry
spent time at Microsoft's Redmond campus and got to see Project Scorpio in action as it stands, along with confirmed final specs. Under the hood, the console contains a CPU with eight custom x86 cores clocked at 2.3GHz, still using AMD's Jaguar architecture, rather than the latest Ryzen CPU architecture.
A custom GPU with 40 customised compute units at 1172MHz will be the real powerhouse of Project Scorpio, enabling native 4K gaming at 60fps. Project Scorpio will also boast 12GB GDDR5, compared to 8GB GDDR5 in the PS4 Pro. 4K UDH Blu-ray is also supported.
Microsoft promised at E3 in 2016 that Project Scorpio will be the most powerful gaming console ever, eclipsing the PS4 Pro and it's own Xbox One S.
There is no design for Scorpio to show off yet or any details on release date or pricing. For more information on Scorpio as it stands, read
this article at Eurogamer
.
Pic Source: Major Nelson