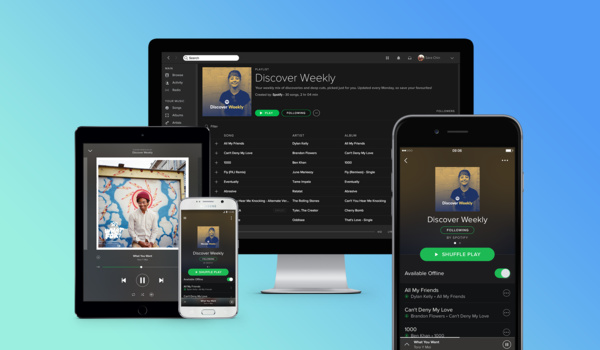 Apple and Spotify are not necessarily the oldest and the most typical competitors. However, especially since Apple decided to launch their new Apple Music streaming service it has become evident that the companies are fighting for the same customers.
Spotify has managed to keep the number one spot, and actually even further the lead in subscriber numbers since the launch of Apple Music. Now the company seems to be expanding and challenging the world's largest company (by market cap) in another type of product.

The Swedish streaming powerhouse is looking to hire a senior product manager for the "Platform & Partner Experience team". The job offer sites "fully-connected hardware devices" that use Spotify and "category defining product akin to Pebble Watch, Amazon Echo, and Snap Spectacles."

What this means is unclear at this point, and soon after the recruitment announcement was posted it was removed from the site altogether. Obviously with such little detail it is really hard to pinpoint what type of hardware Spotify has in mind but one could imagine some portable music device is a pretty safe bet. Perhaps a voice controlled, Apple AirPods-like, streaming music player?



It could also very well be that the development is still in very early stages or hasn't started at all. If it wasn't an error on webmaster's part, though, Spotify seems to be more interested in hardware.