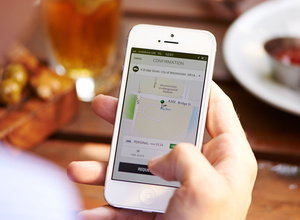 The New York Times has revealed that the ride-hailing service tracked iPhones used by customers in a bid to tackle fraud.
The idea was to identify criminals that install the app on stolen devices, use stolen credit cards to book journeys and then wipe the device and repeat.
"Being able to recognise known bad actors when they try to get back on to our network is an important security measure for both Uber and our users,"
Uber
commented
.
However pure Uber's intentions may have been, such fingerprinting measures are in violation of Apple's privacy policies, and Tim Cook himself reportedly ordered Uber to cease the activity or face expulsion from the App Store.
The NYT article also claimed that Uber went as far as to ringfence Apple's headquarters in Cupertino, to avoid detection of the practice by Apple employees.
Source:
New York Times