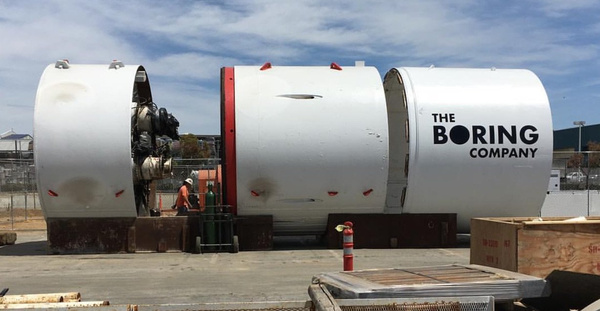 Mr Musk's 'Boring Company' has shown a concept video for a subterranean network of tunnels that zips cars from place to place.
If you have spent time listening to Elon Musk opine, then you probably have heard him passionately complaining about traffic. The SpaceX & Tesla Motors CEO had tweeted last year that he was going to avoid traffic by getting a tunnel boring machine.

Apparently, it wasn't just a passing thought that Elon decided to tweet to the world, but a statement of intent. A SpaceX employee recently leaked a picture of a tunnel boring machine with a company logo for "The Boring Company" painted on. The photo was taken down but not before Business Insider grabbed and re-posted it.

Last week, 'The Boring Company' released a concept video. In the mock up, cars are seen parking on a street-level platform before being lowered into a tunnel and whisked off at high speed to a location and being elevated to the street.

Here is that video:


The reaction to the video has been mixed, with some claiming such a solution would be plagued by problems, while others ask what the benefit is over a subway (well, besides the fact that you can't take your car on the subway!).



Whether it becomes reality and solves a problem, or is a colossal failure, it should be interesting to witness it progress. Happy Boring, Elon!