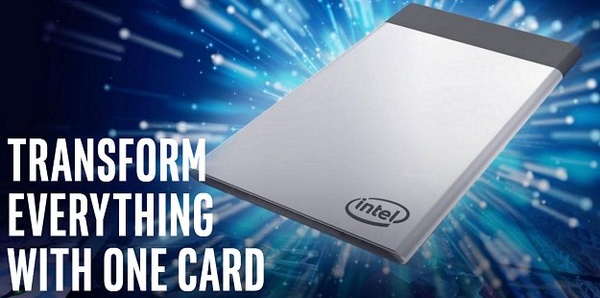 Intel has announced that it will start the commercializing of a concept called Compute Card. This credit card sized computer concept is obviously incredibly small and light which means it will make a lot of new kind of computer applications possible, says Intel.
What makes the Compute Card great is that it allows the modular use of computer technology in a new way. When you can easily detach and reattach the computing part of whatever system is it a part of, this means that the separate hardware, whether it be the Compute Card or the remaining equipment can be modified or replaced easily.

This kind of feature would be essential in devices like TVs, refrigerators, and cars among other Internet of Things applications.

Compute Card will come available in four different models that vary in performance. The processors used include a dual-core and 1.2Ghz Kaby Lake Core i5-7Y57 and a less powerful quad-core Celeron 3450. All four versions of Compute Card include four gigabytes of RAM, 128 GB SSD storage, Wi-Fi (ac), and Bluetooth 4.2.