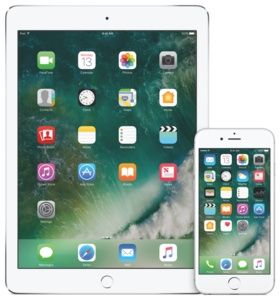 Apple has today announced the new version of the company's most important operating system. The operating system running on all iPhones and iPads updates to version number 11 within the upcoming months.
The iOS 11 comes with changes to both underlying technologies as well as features seen on the surface of the platform experience.
Apple has updated the Messages with a new iCloud synchronization which allows a better multi-platform and multi-device sync with automatic updates to message threads. First time ever you'll also be able to use Apple Pay within Messages to transfer money to another iPhone user with just a simple P2P transfering "message".
Siri has been enhanced with loads of machine learning which you will both hear and see whether it is the improved Siri voices expressing themselves in more nuanced way or the more contextual information provided. Siri also now can translate to five different languages and the SiriKit allows better voice command integration in third-party apps.
As you might imagine, Photos has been updated as well. One of the more important upgrades to Photos is the support for HEVC codec which means that videos use now half the storage. In addition Apple has replaced the very traditional JPEG format with a new and more efficient HEIF, which should also decrease the size by 50%. This should not affect the picture quality thanks to new algorithms.
The graphics platform Metal has been upgraded to Metal 2, just like with the new
macOS High Sierra
. This brings not only better graphics performance but also brings new impressive AR functionality which can be expanded by developers thanks to new ARKit.