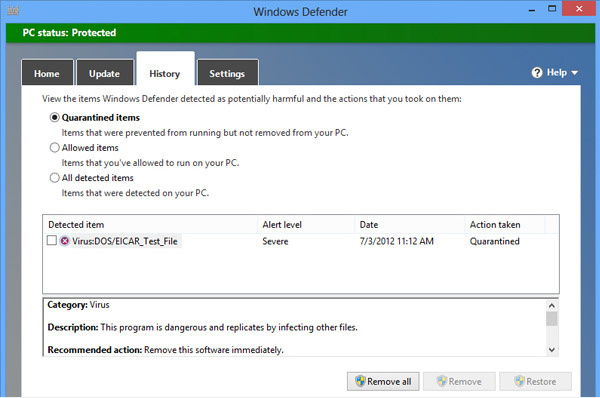 Russian security software firm Kaspersky has asked European regulators to investigate Microsoft over its practices related to Windows Defender.
The European Commission has confirmed it received the anti-trust complaint from the Russian company, which alleges that Microsoft pushes its own security products on Windows 10 users.
"These actions by Microsoft lead to a lower level of protection for users, a limitation on their right to choose, and financial losses both for users and security solution manufacturers," Kaspersky said in a statement, according to the
BBC News
website.
Microsoft says its security products comply with competition laws and that it would answer whatever questions the regulator has.
Kaspersky also filed complaints with regulators in Russia and Germany.