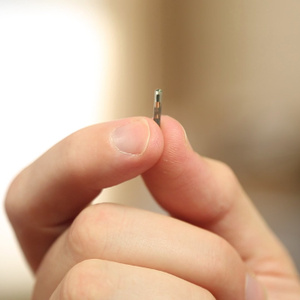 A Wisconsin-based company is asking its employees to accept chip implants that can help with a variety of verification tasks.
Three Square Market is offering the microchip implants to employees on a voluntary basis at an estimated cost of $300 per implant. More than 50 employees have expressed interest in the implants, according to media reports.
"It's the next thing that's inevitably going to happen, and we want to be a part of it,"
Three Square Market Chief Executive Officer Todd Westby said.
Employees will be able to use the implants to get in through the front door, and even to log into their work PCs. They can also use the rice-sized implants to pay for food in the break room.
The implant is placed between the person's thumb and forefinger, and can be easily removed at any time. Stored data is encrypted and there are no tracking abilities.
Read More:
KSTP