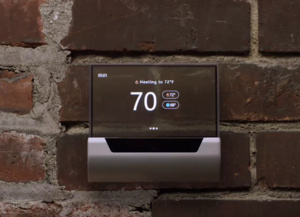 Smartphones are still perhaps the number one technology people focus on but it seems pretty clear that it might not be as exciting as it once was. Perhaps we're wrong but there seems to be some stagnation, or maturity, in the field.
This gives more room for technologies that have much more to gain in terms of functionality in shorter time span. One of the things that has been talked for years but hasn't quite managed to get the ball rolling in the past years is Internet of Things.

IoT, or more specifically Smart Home applications are getting there, though. Introduction of Alexa and supported Smart Home devices, Google Home, and even Apple's HomePod are making the technology more accessible and way more interesting.

One player that might be a big one in the future is Microsoft. The company's Windows 10 IoT Core operating system could be the future of Smart Home applications and devices. To demonstrate this Microsoft has released a new video showcasing Johnson Controls smart thermostat called GLAS.



The thermostat has a see-though touchscreen display, it monitors the air quality and temperature, and adjusts automatically or from user input. As it runs of Windows 10 IoT Core, it also supports voice assistant Cortana.

Microsoft or Johnson Controls have not revealed any details on when you can buy it or how much it costs.