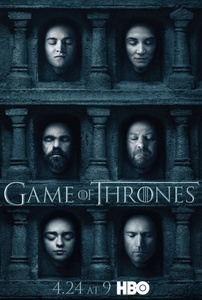 Home Box Office, more familiarly known as HBO, a cable TV network owned by Time Warner Cable was hacked earlier this week. The hackers apparently got their hands on 1.5 terabytes of data which included, as one might imagine, information about future shows.
According to
EW
hackers have already leaked some of the acquired material to the internet. Included in the published things are "upcoming episodes of a couple series and at least one alleged script or treatment," says EW.
The leaked episodes are from TV shows Ballers and Room 104. However, there's also been leaks from HBO's most valued franchise Game of Thrones. While there hasn't been entire episodes leaked, at least yet, the hackers have revealed some details about an upcoming fourth episode of Game of Thrones' currently running season seven.
The leakers have said that more releases will be coming later on.
HBO has not commented on what kind of material might have been stolen but acknowledges that hacking took place and has started an investigation into the affair.
In April, the streaming giant Netflix was hacked, and the hackers leaked since released episodes from the fifth season of Orange is the New Black. The largest hack perhaps ever in entertainment and especially in Hollywood history happened in late 2014 when
hackers hit Sony
bringing down their computer systems and stealing data.