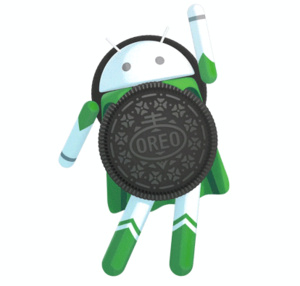 The next iteration of the Android mobile operation system is called Oreo, Google has revealed.
It promises that Android 8.0 Oreo improves speed, performance, security and introduces several new useful features. Oreo will feature much faster boot speeds (up to twice as fast on Pixel, Google claims) and brings Autifill, which will remember logins and other information with your permission to make things more convenient.

On the security side, Settings now puts Security front and center. Additionally, Oreo brings tighter app install controls, and has Google Play Protect built-in. To alleviate charge concerns, Android Oreo minimizes unintentional overuse of battery from apps in the background.

Picture-in-Picture is a useful new addition that allows you to see two apps at once, so you can, for example, check your schedule while being on a video call without having to swap apps. Notification dots let you tap to see what's new in your apps, meaning you can view notifications only for priority apps.



Oreo also features built-in support for Android Instant Apps, letting you check out new apps without having to install them, and also features a team of fully-redesigned emojis.