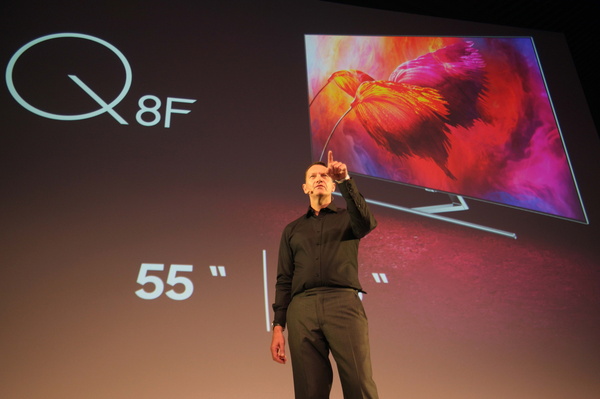 Samsung's yesterday's press conference at IFA Berlin included a lot of new products. From vacuum cleaners to washing machines and from
Gear wearables
to premium TVs.
The biggest news in TVs wasn't the new model, even though we'll get to that too, but instead Samsung exec's confirmation that Samsung is battling the onslaught of OLED TVs from competitors with their own QLED technology.
Samsung is confident that the Quantum LED technology is superior especially because it's easier and cheaper to produce in the large sizes of 2017 TVs. To express the commitment the company introduced the new Q8F model which is a flat version of the curved Q8C. You'll be able to buy it in two sizes: 55 inches at 2599 euros ($3095) and 65 inches at 3599 euros ($4285).
That brings the Q series to a total of 14 different models, six of which are curved.
Samsung also unveiled a new addition to its artistic TV lineup called The Frame. The new 43 inch version in the smallest of the bunch and costs 1499 euros ($1785).