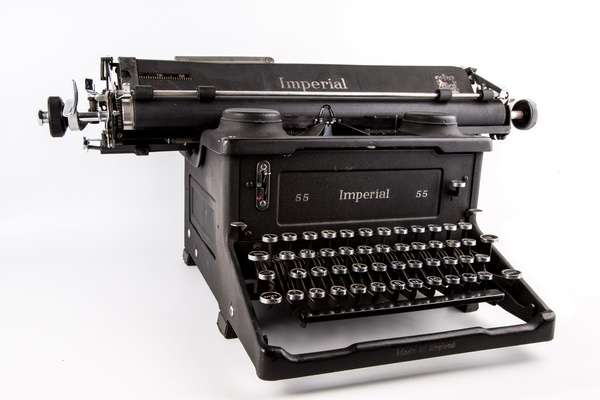 Very often the new Android phone you purchased ships with a rather bad keyboard app. However, with Android, changing the default keyboard app is quite an easy task.
Here's our guide on how to do that in Android (7.0 and onwards).
Download a new keyboard app for your Android
There are hundreds of free keyboard apps available for Android, so you might want to take a look at our
list of best Android keyboard apps
before proceeding.
Approve the keyboard app
Now, head to your phone's
Settings
and find the
Languages & input
selection. Tap that.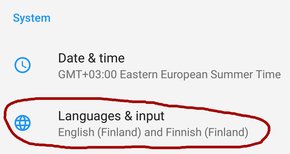 Now, in that menu, tap the
Virtual keyboard
selection.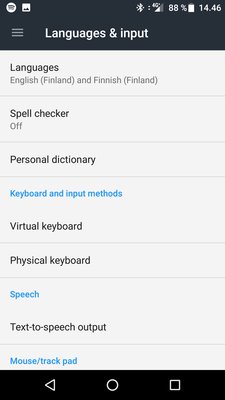 There, you can see all installed and approved keyboards you have in your Android. To remove/add keyboards, choose the
Manage keyboards
option at the bottom.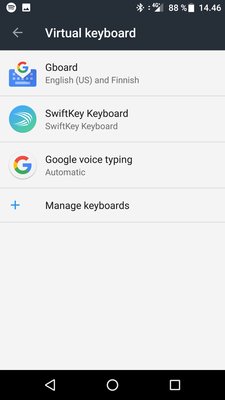 Now, on the
Manage keyboards
page you can simply turn on and off the keyboards you have installed. You can have multiple ones left switched on, so you can switch the keyboards within the apps if you want to
.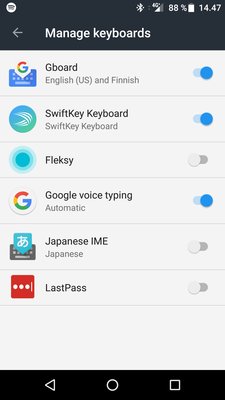 After you have made the adjustments, exit the Settings.


Set the default keyboard

Now, if you left more than one keyboard in use, you might want to change the default keyboard. For this, go to any app that has text input field and go there (like WhatsApp messaging screen).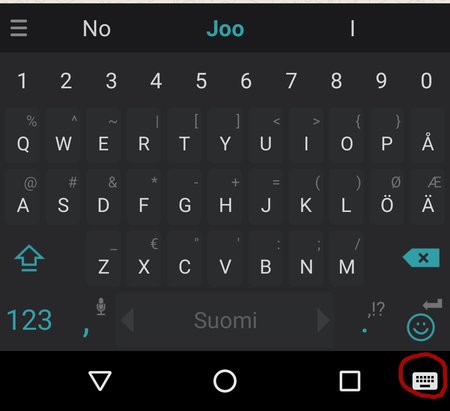 At the right-bottom corner of the screen you can see a small keyboard symbol. Tap that and it opens up a selection screen for default keyboard.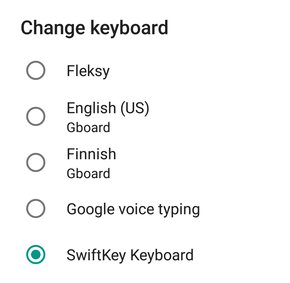 Now, choose which keyboard you would like to use and click "Ok".

And voila, you've successfully changed your default keyboard.

To find out what keyboard to install, read our recommendations: Best Android keyboard apps