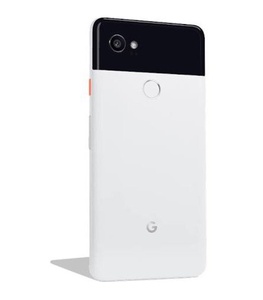 Now that Apple has unveiled their new, albeit mostly leaked, smartphones it is perhaps time to move on to other major players in the field. Google remains to be the only one that hasn't yet announced this years flagships.
In Google's case the upcoming phones will be the only phones of the year. And they aren't even manufactured by the company themselves. Nevertheless, if you want a Google phone, one would think you'd want it designed by Google. And that is exactly what you are getting with the Pixels.
However, considering the design of last years Pixel, it doesn't seem like you are getting a radical, or even that attractive, piece of equipment with Pixel. And unfortunately it seems to be the case this time around too.
A leak has revealed exactly what the upcoming Pixel 2 (below) and Pixel 2 XL (above) will look like, and they haven't changed much in a year. With the new colors it does spice up the design a little bit but it's still essentially the same dual design in the back.
The leak, detailed by
Droid-Life
, also reveal the prices. For the smaller Pixel 2 they are $649 (64GB) and $749 (128GB), and larger Pixel XL is $849 for the standard 64GB version and $949 for the 128GB model.
The good news are that it is still way cheaper than iPhone X and even though you might not like the design (or maybe you do?) it will be a speed demon, you will definitely get the newest version of Android available, and if the last year's model is of any indication then the camera will be one of the best shooters in a smartphone.
You'll find more pictures and details about devices at
Droid-Life's Pixel 2
and
Pixel 2 XL articles
.