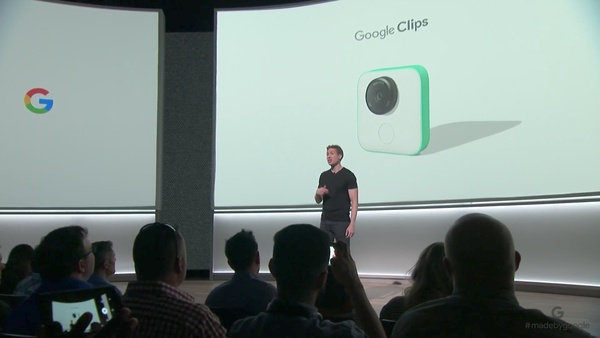 Google introduced a new type of product this week. It's a camera that employs one of their core fields of expertise, AI, and decides for you when to record video and snap pictures.
Creepy, right? Well, it might be if you are extremely worried about privacy but the ease of use and smarts it has inside might win you over, especially you have kids or a puppy, according to Google.
You just set it up on the table, strap it on your kids stroller, or take it with you to the dog park. As long as you point it towards the subject you'll automatically get pictures and video on your mobile device (read: Pixel smartphone's Google Photos).
Everything is done under the hood thanks to AI and machine learning. The camera has a custom processor developed by Movidius called Myriad 2,
The Verge reports
. The so-called VPU, or visual processing unit, takes over all the calculations instead of having to transmit it to cloud processing.
This saves battery and makes the product more secure and privacy oriented than other AI applications that need to transfer data constantly.
As The Verge notes, this type of specialized processing units are becoming more and more popular among consumer electronics. Not long ago Apple introduced a neural engine on the new A11 chipset inside new iPhones, and soon Chinese smartphone manufacturer Huawei is set to unveil their newest flagship which they promise is going to deliver impressive AI features.