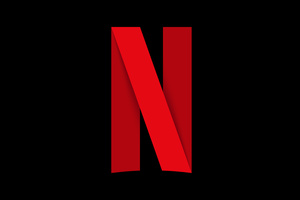 While we
reported
yesterday that Netflix is raising its prices in United States, the company didn't say anything about prices in Europe.
However, now it seems that prices have been raised in several European markets, too.
Reports from Finland and Ireland show that the pricing has gone up for both
Standard
and
Premium
plans.
The cheapest option,
Basic
plan, remains at €7.99 in both countries, but the Standard plan has increased from €9.99 to €10.99. The Premium plan that allows four streams to be watched simultaneously and supports UltraHD, has increased from €11.99 to €13.99.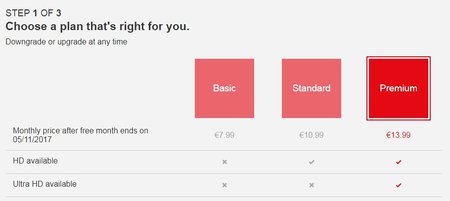 Netflix prices in Ireland for new customers - 6th of October, 2017
Netflix hasn't contacted its existing customers yet about the price hike and it is unclear when the prices will change for those customers. Previously Netflix has kept the old prices for existing customers for quite a long time, but yesterday's announcement made no such concessions to the U.S. customers.