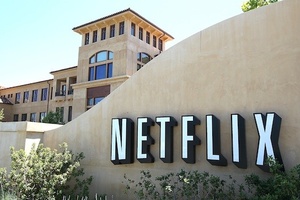 Netflix has been getting pricier ever so slowly. In the recent years the company has been both raising the prices in different markets as well as adding new tiers to make the platform more profitable. Now there's another price raise ahead,
Mashable reports
.
The streaming giant is raising its prices on two of its payment tiers in the U.S. starting next month. The subscribers that are currently paying $9.99 for the standard streaming and the ones paying $11.99 for premium tier will have to shell out some extra cash from November on.
Standard service will rise from $9.99 to $10.99 and premium from $11.99 to $13.99. Basic service, which includes only standard definition and one screen at a time, stays at $7.99 for now. Standard tier includes 2 screens at time and HD resolution and Premium 4 screen and UHD resolution, as shown below.
Customers affected will be notified shortly by email and are given at least 30 days notice about the increase.
Price increases are meant to finance the increasing content, especially the expensive original produced by Netflix themselves. The company is spending $6 billion this year on content alone. Next year the figure is expected to be closer to $7 billion.