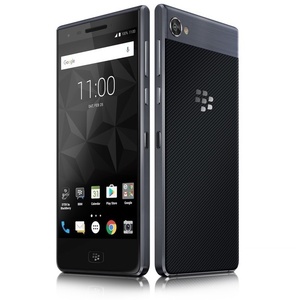 It seems like BlackBerry should be a word that is no longer uttered in this day and age, but the company has somehow managed to survive over the past decade while being replaced by superior smartphones.
The Canadian phone manufacturer, originally known as RIM, has had to readjust dramatically by abandoning their own operating system (BlackBerry OS) for Google's Android system, and even moving partly away from their perceived core strength, the physical keyboard.
However, credit where credit is due, it remains almost a miracle that they are still in the business of making smartphones.
Now they've released a new phone called the Motion,
CrackBerry reports
. BlackBerry Motion is a rather uninspiring looking Android phone but it does come with a few tricks up its sleeve. While the specs are mediocre, including 5.5 inch Full HD display and midrange Snapdragon 625 processor, the software features are why anyone would choose a BlackBerry nowadays.
BlackBerry Motion features a Locker Mode, which allows users to store important documents and other files inside a virtual locker that in order to access them requires a further PIN code to be entered or fingerprint to be scanned. The other new feature, Convenience Key, lets users easily switch between four profiles: Home, Car, Office and User. The profiles can be automatically switched for example with a login to Home or Work WiFi, in-car Bluetooth, or synced meetings.
BlackBerry is focusing nowadays in Middle Eastern markets, especially in United Arab Emirates and Saudi Arabia, and BlackBerry Motion was unveiled in Dubai, UAE. It costs approximately $450.