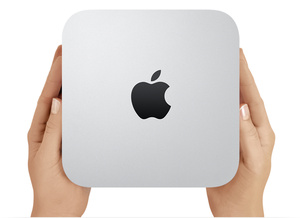 Apple's computer lineup has been refreshed fairly steadily during the past years, and even though lineup has changed slightly most products are still intact. Even the iMac was updated this year with the new iMac Pro launching in December.
One product seems to have been forgotten though, the Mac mini. Many have probably thought that the 2014 launched computer was the last of its kind.
However, even though earlier this week it celebrated three years since and update, the Mac mini still has some life in it, according to Apple CEO Tim Cook.
In an email Tim Cook has revealed that the inexpensive desktop computer will have an important role in Apple in the future. That would suggests that Mac mini is coming back sometime soon. Unfortunately, albeit not surprisingly, Cook did not reveal any schedule or plans about the release.
MacRumors
reader asked Cook in an email if there was anything in the pipeline to update the beloved Mac mini, and while Cook couldn't share any details he said "we do plan for Mac mini to be an important part of our product line going forward."
It could be that Mac mini is the product Apple uses to introduce ARM based chips to mac OS. The device has never been a speedster but instead meant for normal office work or perhaps a media device with a focus on easy of use. This would be a perfect opportunity to perhaps narrow the gap between iOS and mac OS devices.