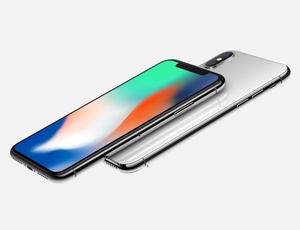 Like many other smartphone manufacturers, Apple released their quarterly earnings earlier this week. With massive gains on almost all fronts Apple posted more than $10 billion in net income.
However, it wasn't iPhone's that were leading the pack this time around, actually the opposite. Because iPhone 8 sales has been slow and iPhone X, released only this Friday, wasn't included at all in the numbers, the iPhone growth was the slowest of any division within Apple.

However, the investor call focus a lot on, at the time, upcoming iPhone X. CNBC noted, that according to CEO Tim Cook the $999 starting price tag was easily justified with just a cup of coffee.

Cook answered a question about the iPhone X price explaining that Apple doesn't try to charge as high a price as possible "or anything like that", insinuating perhaps that Apple customers would be willing to pay more to get their hands on a revolutionary iPhone X. According to Cook Apple prices the products based on the value they provide.



To further explain this he reminded that people often pay their devices on a monthly basis which is around $33/mo. According to Cook that's just a few cups of coffee a week at "one of these nice coffee places" or under a cup a day.

One could question whether you're going to struggle with iPhone X price if you stop at a Starbucks every day. But if you do stop and struggle getting by maybe you should reconsider your allegiance to Starbucks and brew your own.

Cook also mentioned that the price can be slashed by promotions by carriers or by trading in your previous iPhone which could net you as much as $350.