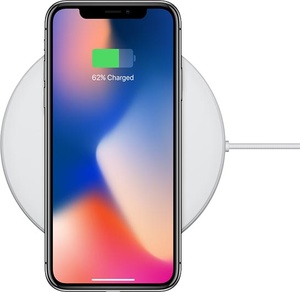 Apple has revealed that its upcoming patch will improve the quality of life of many 2017 iPhone owners. According to iOS 11.2 beta the iPhone 8 and iPhone X both will receive a boost to charging.
The company will increase the maximum wattage intake from wireless charging to 7.5 watts. This means that you'll be able to charge your wireless charging enabled iPhones potentially 50 percent faster with a supported charging pad.

Currently Apple only supports wireless charging up to 5 watts, which is very low considering that many pads can output up to 10, or even 15 watts. Apple's own charging pad, AirPower, is yet to be released, it should arrive early next year, but this update will improve charging with all charging pads that can charge at 7.5 watts.

One would think that Apple's AirPower is optimized for 7.5 watts (Apple hasn't disclosed details) which would perfectly explain the upgrade. Maybe Apple is even thinking of launching the product early to avoid people investing in 3rd party pads.



Currently iOS 11.2 is still in beta, but it is believed to be ready for stable release soon, perhaps in the coming weeks, or most likely at least before holiday season.