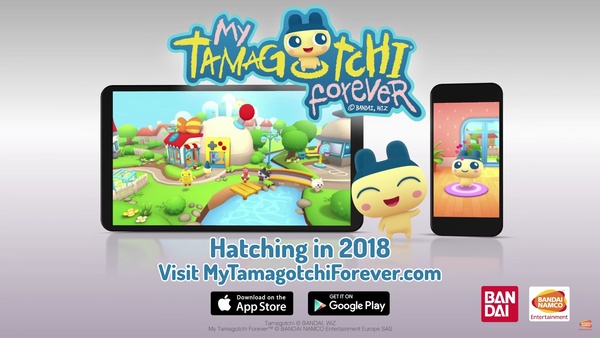 You remember Tamagotchi, right? The Japanese virtual pet trapped in a tiny electronic device that you managed to kill by overfeeding. Well, that Tamagotchi is coming to a mobile device near you,
Engadget reports
.
After unveiling a 20 year anniversary edition of the original Tamagotchi last month, the company is everything but done celebrating their low-resolution pet. In fact, resolution is about to get way better, as Bandai Namco is releasing a new mobile game called My Tamagotchi Forever.

As you might imagine, in the mobile game you take care of your Tamatown virtual pets by feeding, bathing, and putting them in bed. Obviously you'll be reminded of your pets existence all too often, which is only appropriate in this day and age of notifications.

After Pokémon GO, Super Mario Run, and now Tamagotchi it seems like nostalgic Japanese franchises are making quite a comeback.

My Tamagotchi Forever is currently available only in Canada but global release seems to be imminent. The game will be available for both iOS and Android in 2018, probably fairly early in the year.