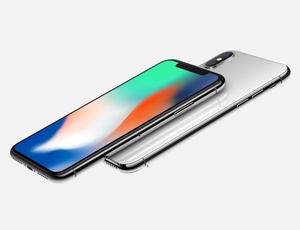 Apple's iPhone X was released only three weeks ago but already Apple is catching up to the orders. This is obviously good news to anyone trying to find themselves a fresh iPhone X to celebrate the holidays, or perhaps even gift your loved one, with.
However, as Apple was rumored to be having issues with production far into 2018, reports that supply is catching up with demand might sound bad – especially if you have invested in Apple stock. It could mean that sales numbers are just not reaching quite as high as predicted.
For you with #AAPL stock, respected Apple analyst from KGI Securities, Ming-Chi Kuo, has some good news. According to Kuo Apple has managed to avoid the worst struggles with production capacity and shipping estimates or 1-2 weeks are no indication of week sales.
Kuo tells
MacRumors
that Apple's main supplier Foxconn is now able to produce up to 550,000 units compared to just 50,000 to 150,000 a month or two ago. The two bottlenecks, LTE antenna and Face ID dot projector, have been largely addressed.
This might result in better than expected sales in Q4, but shipments in early 2018 will be more comparable to Q4 2017 instead of solid increase predicted previously. One can expect a record-breaking Q4 from Apple.