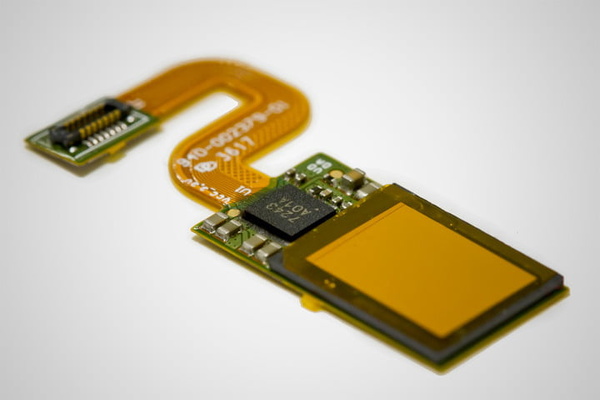 You remember the rumors about in-screen fingerprint readers early this year, right? The iPhone X was supposed to have either face detection or a in-display fingerprint sensor that is able to read your fingerprint through the screen.
Back then many would've put their money on fingerprint sensor rather than a 3D face detector. Now we know that Face ID was indeed Apple's choice, for probably good reasons, but the in-display fingerprint sensor is not dead.

In fact, Synaptics, the company behind many a I/O device, has announced a new product that is just that. Even though we saw some early prototypes of in-display sensors from some Chinese manufacturers already before the new iPhone, there never was a good enough product to be inserted in high-end smartphones.

But even earlier Synaptics had developed a sensor by the name of FS9100 that was supposed to work through a 1mm glass. However, it never panned out as the company had hoped, and never really saw the light of the day in smartphones. This meant that some manufacturers had to move the fingerprint sensor to less optimal spots – *ahem* Samsung *ahem*.



Now that the new product has been announced, Synaptics is ready to give it another go. The FS9500, marketed under the name Clear ID, can read your fingerprint through the thick glass of the smartphone display. As a reminder that Apple's Face ID seems to be frustratingly slow, Synaptics said that its new reader is twice as fast as 3D face detection.

The company also revealed that the new sensor will be finding its way to a smartphone by one of the top 5 manufacturers. It's unlikely that it's Apple, so either Samsung or one of the Chinese manufacturers, namely Huawei, Oppo or Vivo.

This, and other phones equipped with the Clear ID, are expected to be announced next year.