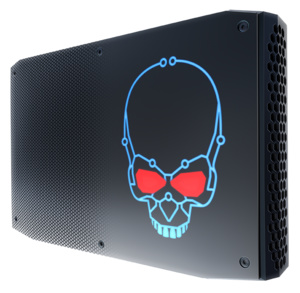 The long standing rivals of the processor space, Intel and AMD, announced late last year that they would be doing a collaborative effort which would end in a new kind of chip that would include Intel's CPU prowess and AMD's graphics chips.
Now the chip medley has been officially announced, and it's called the Intel 8th Generation Core with Radeon RX Vega M Graphics – a mouthful, right?

Technically the CPU is an H series processor in terms of power consumption but Intel has created a new G series for the Vega powered chip. The G series can include processors with a TDP up to 100 watts, so they fit snuggly between desktop and mobile processors.

The 100-watt versions of newly announced G series processors include Core i7-8809G and Core i7-8709G while lower prowered 65-watt ones are called Core i7-8705G and Core i5-8305G.

All the CPUs have four Kaby Lake cores that run at around 3 GHz with a Turbo of approximately 4 GHz. AMD developed GPU features 24 computing units in 100-watt models and the lower-powered models have 20. Only the highest end 8809G is specced for overclocking.



To showcase how the new processors are optimally used, Intel announced a reference product called Hades Canyon (pictured). The NUC (Next Unit of Computing) form factor computer is a mini PC that has the power to run VR applications in addition to fulfilling other home entertainment needs.