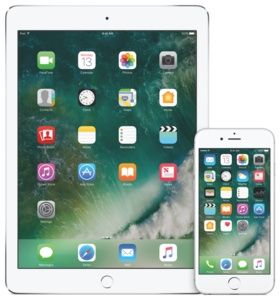 Even though Google's mobile operating system, Android, is arguably not as open source as the company wants you to think, many of the building blocks of it, thanks to AOPS or Android Open Source Project, are everybody's game. This is not the case in Apple's world as most of iOS is completely closed off from anyone outside Apple.
This also means that changing how iOS operates requires some high-level hacking, and as many of us know jailbreaking is quite the hassle compared to Android. Thus it was probably quite a shock to Apple when they found out one of the most important, if not the most important, parts of iOS source code was leaked.
Motherboard reports
that part of iOS source code found its way to GitHub, a hosting service for git version control often used for source code. This part, called iBoot, is the one responsible for starting up the device before the user has any control over it.
It's the same part that in Android devices is fairly accessible and it allows custom Android ROM's to be installed. One could imagine that hackers and jailbreakers are going to be enjoying a life of Riley.
The code itself reveals that it is part of iOS 9, a version of iOS that is a couple years old. Apple has since released iOS 10 and last year iOS 11, but some parts, if not most, are bound to be untouched since 2015.
Apple quickly sent a DMCA notice to GitHub to take down the source code and thus confirmed the authenticity of the code. However, Apple should know it as well as we do: Once on the web, always on the web.