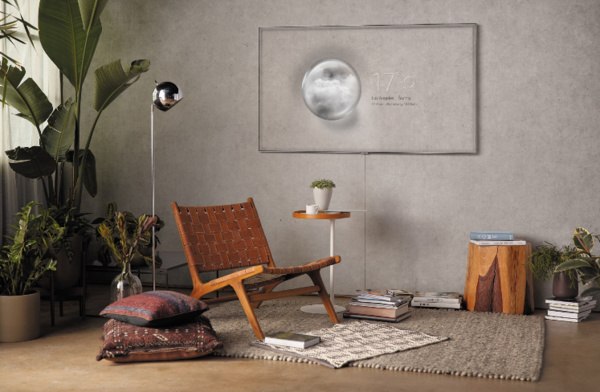 Samsung has today unveiled their 2018 TV lineup in New York. The updated line of smart TVs is divided roughly into three categories: Quantum LED powered Q Series, Premium UHD models, and Ultra Large TVs.
The latter TVs are sized 75 inches and above, and according to Samsung the demand for larger TVs has been ever growing. These models offer a proper home theater experience but are also popular for commercial uses.
However, Samsung's most important TV branding effort of recent years has been Quantum LED, or QLED for short, that is used in the company's Q Series smart TVs. Now they come with an improved backlighting technology.
This includes what the company calls Carbon Mesh which limits the backlighting per pixel and minimizes leakage to nearby pixels. Obviously this comes with a full panel backlighting the company calls Direct Full Array backlighting. All this should provide a better picture quality and improved contrast definition.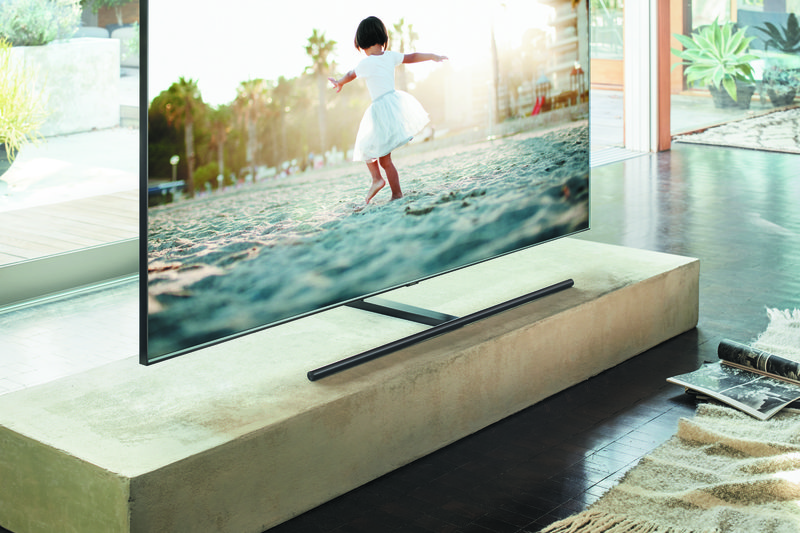 If hiding the cables is important to you then Samsung's One Invisible Connection probably excites you. It is an industry-leading connectivity solution that transfers video, audio, as well as power from the TV to a separate I/O device, the One Connect Box.
Even though tech is what we are excited about, according to Samsung people are increasingly critical of design solutions. The new Ambient Mode shows news and weather information on the TV when it's not in use. You can also view your wall colors and patterns on the screen to blend it to its surroundings.
Not surprisingly the new smart TVs support Samsung's Smart Things platform that offers plethora of smart applications but perhaps most importantly syncs your streaming service logins from your phone so you don't have to type on the horrible interfaces.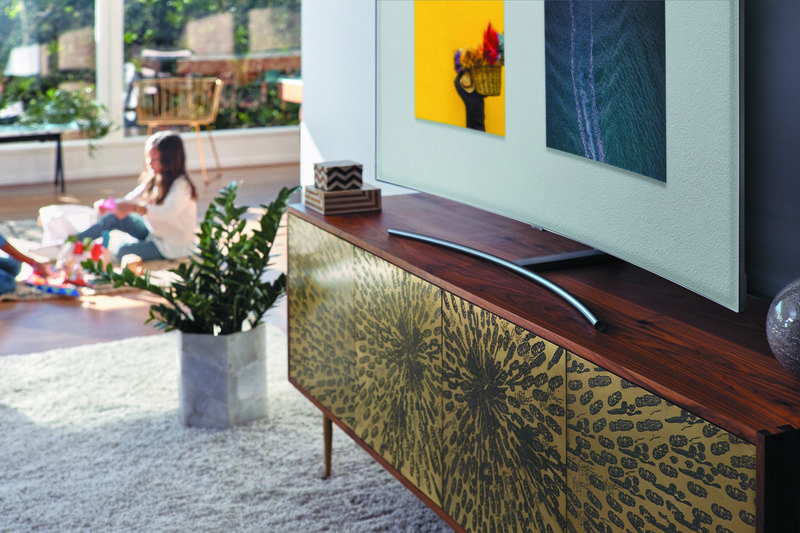 Samsung will be releasing over 10 new models in various sizes. The top of the line model is the Q9F that offers all the previously mentioned new features in 55", 65", and 75" versions. Other Q Series models are the curved Q8C (55" ja 65") and normal Q8F (55" ja 65") and Q7F (55", 65", 75").
The Premium UHD lineup get two new models: the curved NU8505 (55", 65") as well as flat NU8005 (49", 55", 65", 82"). The less expensive UHD models include flat models NU7105 and NU7405 as well as curved NU7305 and NU7505.
The prices and availability are not yet announced. We will update if and when the information becomes available.