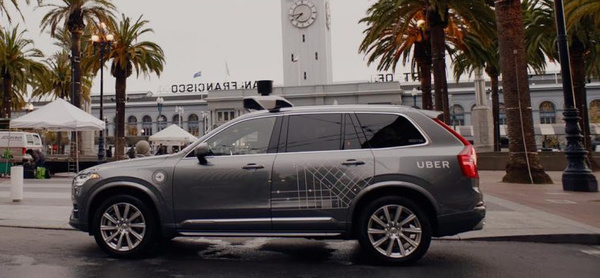 Ride-hailing service Uber has suspended its North American self-driving vehicles tests after news of the first fatality involving one of the autonomous cars spread on Monday.
Police confirmed on Monday that a woman was struck by a self-driving vehicle being tested by Uber. Elaine Herzberg, 49, was walking her bicycle outside the crosswalk on a four-lane road in Tempe when an Uber vehicle in autonomous mode struck her at around 40 miles per hour. She died from her injuries later in hospital.
"The pedestrian was outside of the crosswalk. As soon as she walked into the lane of traffic she was struck,"
Tempe Police Sergeant Ronald Elcock told reporters. He said he believed that the woman may have been homeless.
Uber has been testing its vehicles in Arizona, Pittsburgh and Toronto, and will suspend all testing while the investigation is underway.
"Our investigators have that information, and they will be using that in their investigation as well as the Maricopa County Attorney's Office as part of their investigation,"
said Elcock
.
"They are going to attempt to try to find who was possibly at fault and how we can better be safe, whether it's pedestrians or whether it's the vehicle itself."