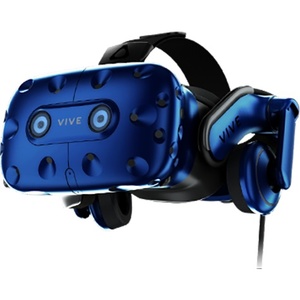 HTC's new upgraded Vive Pro is available to pre-order now ahead of its April launch, while the original bundle has had a price cut.
HTC is focusing on stepping up the technical side of its new VR producers rather than worrying about affordability for now (as Oculus seems to be focused on). The new Vive Pro, shown off at this year's Consumer Electronics Show in Los Vegas, steps up the specs and design but also increases to a staggering $799.
For the additional coin, the OLED displays increase the resolution from 2160x1200 to 2880x1600 while the headset packs new built-in headphones with 3D audio and noise cancellation. A redesigned strap almost makes the headset more comfortable to wear compared to the older Vive.
The original Vive bundle is also getting a price cut to $499, a reduction of $100.
via:
Engadget