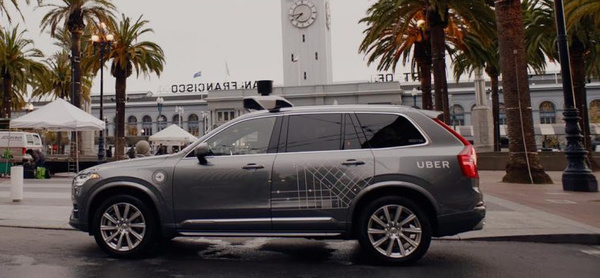 Earlier this week
we reported
about the first confirmed pedestrian fatality involving a self-driving car. The Uber's experimental car in question killed a woman in a collision in Tempe, Arizona. Now Toyota is following Uber's suit in temporarily halting tests.
Toyota has announced that it is halting self-driving tests on public roads as a result of learning about the casualty. The company is afraid that the accident in Tempe might pose the employees in self-driving cars an unwanted emotional risk,
Engadget reports
.
The police chief from Tempe has expressed that the Uber car was likely not at fault in the accident but it has obviously caused a major pause in Uber as well as other companies developing self-driving technologies. The car was a Volvo XC90 crossover SUV, but the Swedish car manufacturer has yet to comment.
Both Volvo and Toyota are collaborating with Uber on self-driving cars.
Elon Musk, perhaps the foremost spokesperson for self-driving, recently in a SXSW interview quoted studies in which even Tesla's first generation was 40 percent safer than a human driver. The second generation, currently used by some Tesla cars, is already considered at least twice as safe as the previous generation.
Even though it is undeniable that self-driving will improve the safety, every accident and especially fatality related to self-driving vehicles is, for a good reason, considered with extreme seriousness. One can only hope that development doesn't stall too much, and that the baby isn't thrown out with the bathwater.