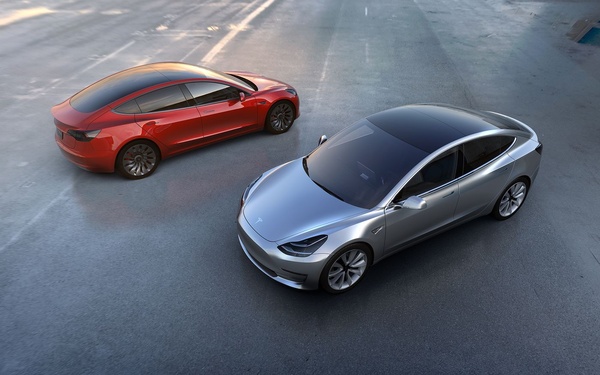 Most of the largest car manufacturers of the world are developing both autonomous vehicles as well as full electric cars. Both of these are of course the wheelhouse of Tesla, lead by the generation's revolutionary numero uno.
Tesla has been an important player in both respects for years but only after the release of Model 3 (pictured) has it really become a truly dangerous to some of the biggest – and oldest – companies in the world.
However, an affordable electric car has been problematic, to say the least. Tesla is struggling with the production, and ramping it up seems to where it needs to be is posing troubles even Elon Musk didn't expect.
Perhaps Tesla is better at doing higher end cars, and should stick to them?
Well, according to
Reuters
, as soon as next year Tesla is going to start producing yet another model, and it's not the super car Roadster. The report says that Tesla is looking to start production of a new Model Y before the end of 2019.
Model Y is slated to be Tesla's fifth car model, after Roadster, Model S, Model X, and Model 3. It's a crossover, quite like the Model X, that has some functionality of a SUV but in a more compact body, likely based on Model 3.
The information Reuters got from the Tesla supplier suggest that Model Y production will start in November 2019. Musk has earlier suggested that the company is aiming to produce as many as a million Model Ys but hasn't revealed when this would happen.
It is highly unlikely that the number will come any time soon, as Tesla is currently not meeting the requirements to hit 500,000 cars from its Fremont, CA, based factory which produces the Model 3, as well as older X and S models.
Although the Model Y is based on the body of Model 3, the Model Y is expected to be more expensive, and one would imagine more complicated, to produce than Model 3 which also makes Musk's plan seem more like a pie in the sky.
Maybe Tesla is taking some new funding in to jumpstart Model Y production, as a huge investment in production facilities seems inevitable, but Musk has said no capital will be raised at least this year.
We'll just have to see how Musk is going to pull this one out.