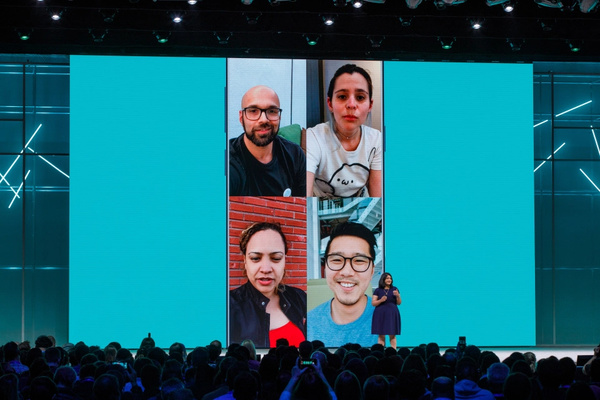 It has been revealed that WhatsApp will soon have a coveted group video calls feature at the Facebook Developer Conference (F8 2018) in San Jose.
Having had video chat available for users of WhatsApp for a couple of years now, the absence of a group video calls feature has been noticed. It is particularly puzzling given that WhatsApp's Groups are very popular and a key strength of its service. For those who wanted to turn their Group communication to video, they would need to switch to another service.

At F8 2018, Mubarik Imam, head of growth and partnerships for WhatsApp, revealed that WhatsApp will have Group video calls within a few months time. WhatsApp will also get Stickers soon.

Not much was revealed about Group video calls except that from the images shown it appears to support at least four participants.