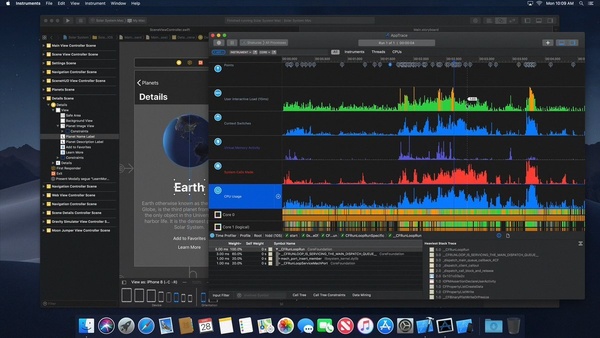 One of the more important technology conferences of the year is upon us. Next week Tim Cook and co. will open the World Wide Developer Conference for, well, developers and press. As usual, we are expecting updates to operating systems, including iOS and macOS.
The updates will bring iOS version likely to iOS 12 and macOS to 10.14, and we've even got some leaked screenshots of the latter.
Software developer Steve Troughton-Smith has released some screenshots and even video with the help of
9to5Mac
of the upcoming macOS UI. While not many new features are displayed there is one unmistakable difference to previous versions.
That is of course a dark theme.
Dark Appearance, as Troughton-Smith calls it, shows a darker UI theme that has been one of the more requested features for years. It seems to bring along not only darker gray tone in the UI elements and windows but also a new darker background.
Apple is likely to bring two different versions of the background image to accompany each theme.
It certainly looks good, and fortunately we don't have to wait much longer to hear more about it, and hopefully even the release isn't that far off.
Ladies and gentlemen, I give you Xcode 10 on macOS 10.14. Dark Appearance, Apple News, App Store w/ video previews pic.twitter.com/rJlDy81W4W

-- Steve Troughton-Smith (@stroughtonsmith) June 2, 2018