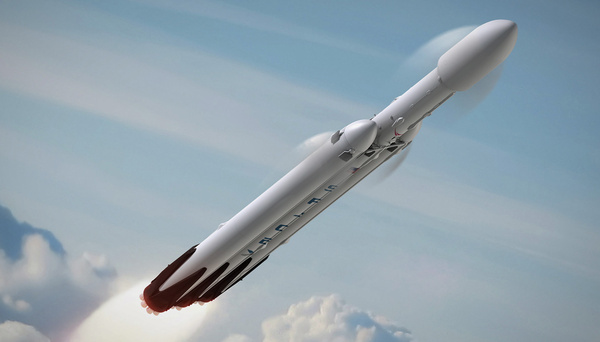 SpaceX will not send two private tourists around the Moon by the end of 2018 as originally planned, according to a Wall Street Journal report.
Last year, SpaceX had revealed that two private citizens would be sent on a trip around the Moon by the end of 2018. The plan would utilize a Falcon Heavy rocket and a human-rated Dragon v2 capsule. It would send the two private space tourists on an automated trip around the Moon and then bring them back to the surface of Earth.
However, doubts circulated about the plan for a number of reasons. At the time, the Falcon Heavy rocket had not flown at all and made its first test flight in February of this year. SpaceX had also detailed its plans to develop the BFR ("Big Falcon Rocket") in the meantime, which will eventually replace the Falcon 9 and Falcon Heavy.
It was reported that SpaceX would not seek to have the Falcon Heavy human rated at all. The Falcon 9 Block V is currently undergoing the process to become human rated and the plan is to ferry astronauts to the ISS with it.
The
WSJ
report confirms that SpaceX definitely will not send private citizens on the planned trip around the Moon until mid-2019 at the earliest. It may take quite a while longer than that as SpaceX develops the BFR.
(via:
Engadget
)