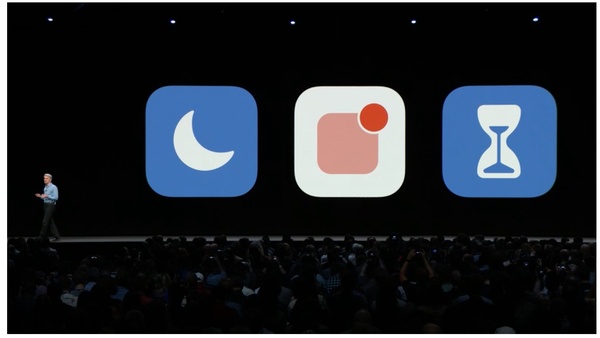 Apple announced yesterday the new iOS 12 at WWDC in San Jose, California. The new version of Apple's mobile operating system will be available later this fall to all Apple devices released in 2013 and later.
One of the key focus points for Apple has been improving performance. According to the company, iOS 12 brings along speedier operation, more responsive experience and more performance to those apps that truly need it.

Apple has sped up app launch 40-70 percent from previous iteration. Under higher stress the platform performs even better compared to earlier versions being up to twice as fast.

Another big improvement, also extensively demoed on stage, is the AR support in iOS. Apple released a new augmented reality file format called USDZ. This allows companies like Adobe us it in their software, including Photoshop of course. Apple, and Lego, showed off the AR capabilities in a multiplayer games as well with the new Measure tools that allows users measure real life object from their iOS device's screen.



Obviously iOS 12 brings along updated apps with improved functionality. One of these apps is Photos that got a little bit smarter with some AI capabilities. One of the bigger improvements is the grouping of notifications, which has been highly requested for a while now.

Apple also seems to join other tech companies in caring about healthy limits to using technology. Thus iOS 12 allows you to voluntarily limit your app usage (you probably wanna limit the social media ones) and monitor your behavior. Do Not Disturb has also been updated with a new night mode.

And of course we have to mention Animoji. Apple has improved them with for example Tongue Detection – yes, really – and also introduced new Memoji so you can customize your own emoji.