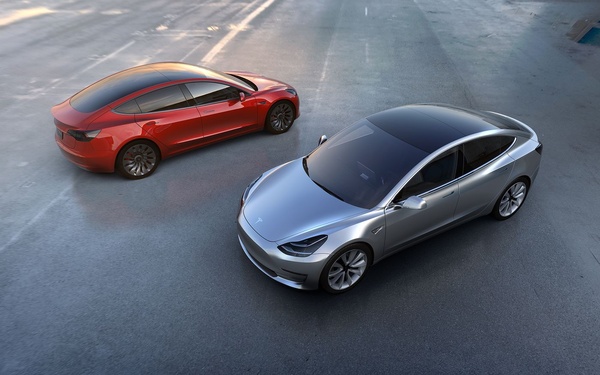 Tesla is cutting approximately 9 percent of its workforce as the firm pursues profitability, Model 3 production boost.
The cuts were announced by Tesla CEO Elon Musk in an e-mail sent out to employees this week. Musk said that the cuts were part of a simplification of Tesla's management structure.
"As part of this effort, and the need to reduce costs and become profitable, we have made the difficult decision to let go of approximately 9 percent of our colleagues across the company,"
the email
reads
.
"These cuts were almost entirely made from our salaried population and no production associates were included, so this will not affect our ability to reach Model 3 production targets in the coming months."
The hotly-anticipated Model 3 been marred with production problems so far and Tesla is aiming to hit a goal of 5,000 models produced weekly by the end of this month. For the time being, Tesla is burning through cash as it works on its assembly line, new projects like the Model Y and the construction of its ambition Gigafactory.
Regardless, Musk disagrees with analysts' predictions that Tesla will seek to raise capital later this year as he eyes profitability and positive cash flow in Q3 and Q4.
With cuts taken into account, Tesla employees number around 37,000.