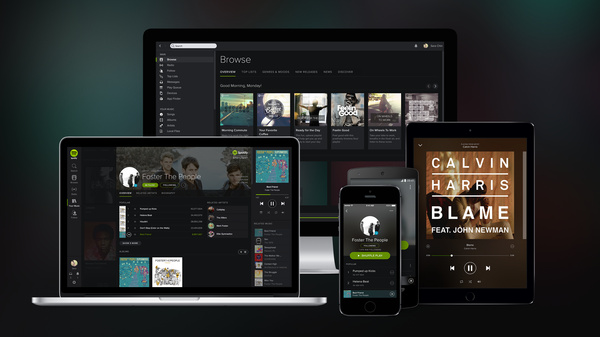 There are now 83 million Spotify customers paying for premium service as the Swedish streaming firm holds its lead in face of competition.
Spotify had previously reported crossing 70 million paid subscribers globally in January. Having jumped now to over 83 million paid subscribers, Spotify is continuing its impressive growth even though it faces increasing competition in the streaming marketplace.
In April, Apple announced that its own Apple Music streaming service had crossed over 40 million paying subscribers. Some analysts have predicted that Apple will catch up to and surpass its Swedish rival, having reportedly passed Spotify's U.S.-based subscriber tally by July of this year. At the end of this year, Apple may have around 3 million more U.S. subscribers than Spotify.
A lot of eyes are on Spotify's revenue as the streaming giant filed to go public in January of this year. The service has yet to make a profit.
via:
The Verge