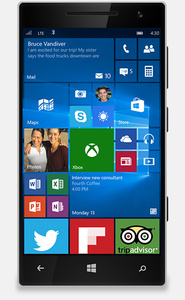 In case you're one of the few remaining
Windows Phone
users, you might want to consider changing a platform soon. Or to upgrade your device to Windows Mobile 10, if that option is available for your phone.
Microsoft just announced several important deadlines for Windows Phone 8.1 operating system.

First of all, developers wont be able to add new Windows Phone 8.1 apps to the Windows Store after 31st of October, 2018. So, after that date, no new apps will arrive to Windows Phone. Ever.

Furthermore, the existing apps cannot be updated after 1st of July, 2019. Also, downloading of existing apps becomes impossible, effectively shutting down the app store for WP8.1 users.

The last important date is set to distant future: Microsoft will stop all the support for WP8.1 on 1st of July, 2023. The date is so far away in future that it is highly unlikely that there will be any WP8.1 users left by then.

These dates don't affect Windows Mobile 10 users, who will be able to use app store and to get support. So, if your WP phone is one of those that can be updated to use Windows Mobile 10, you're strongly recommended to do so. If not, you might start looking for alternative options.