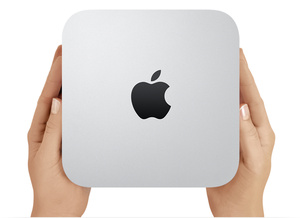 Maybe Apple has been focusing too much on the iPhone? Especially recently people have seemed to become less enamored about Apple's computer lineup.
Past few Macbook generations have been riddled with problems, most notably with the keyboards, and many of the beloved models have been forgotten altogether.
One of these is the tiny media powerhouse that is Mac mini. Fortunately, this Fall we are expecting a refresh in that department,
Bloomberg's Mark Gurman reports
.
Possibly to be unveiled in October, Apple is said to be releasing a few new computers. One of them is the aforementioned Mac mini, and another a replacement for the old MacBook Air.
This new product, whatever its name is, will be a more affordable, likely razor-thin, laptop for the masses. Bloomberg suggests it will feature a new Retine display as well as thinner bezels that bring along a slightly tinier footprint.
When it comes to Mac mini, there's not a lot of detail about specs, but according to the rumors Apple has decided to focus more on professionals and not only the media consuming greater public. However, upgrades to pretty much every technological facet of the computer are expected, after all it's been four years since the previous generation.
As you probably already know, these will come alongside at least the new iPhones (three of them) and perhaps even new iPads.