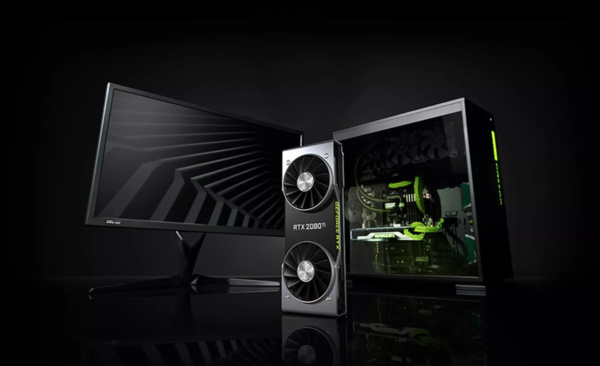 Nvidia has finally come out and launched the new GeForce RTX series. The company unveiled the new graphics cards, three of them to be exact, at Gamescom in Cologne, Germany.
After the company released the first product using the new Turing architecture,
the $10,000 behemoth RTX 8000
, they've now released the real beef. Gamer-oriented RTX 2000 series includes RTX 2070, RTX 2080 and the top dog RTX 2080 Ti.
Each three cards will also come in a Founder Edition version, as expected.
What makes the new GPUs better than the previous GTX generation, you might ask. Well, pretty much everything you need to know is in the R of RTX, and that is ray tracing.
Turing-based GeForce RTX cards have now a separate ray tracing cored, called simply RT Core, that allows the GPU to excel at that specific technique. This makes the calculations on lighting and shadows much faster. That obviously means not only less computing time but potentially much more photorealistic detail.
When it comes to performance not regarding ray tracing, we'll just have to see after the first tests, but for now we can assume there's at least a slight boost.
GeForce RTX 2080 and 2080 Ti pre-orders have already started but they will be in stores starting on September 20. MSRP $699 and $999 respectively, and an extra $100 and $200 respectively for the Founder Editions.
GeForce RTX 2070 will be available in October starting at $499, and $599 for Founders Edition.