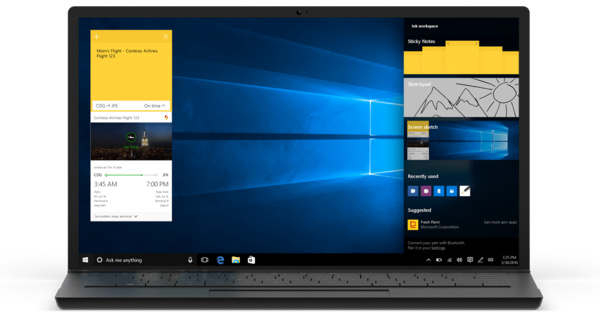 Microsoft is preparing another significant update to its desktop operating system. According to Microsoft's appearance at Berlin's IFA conference the update should be shipping in October.
The version, formerly known as Redstone 5, has been named, well what do you know, October 2018 Update. The aptly named update will be bringing all kinds of changes to Windows 10, including new features, some UI updates, and of course plenty of fixes.

We, of course, are most interested about the new features. Those include a long-awaited cloud-based clipboard, that helps you store clipboard contents and move them across devices. Another new feature is the dark theme for File Explorer, which is probably going to make a lot of people happy.

The Snipping Tool and Microsoft Edge will also get major updates, and the Xbox Game Bar will be improved with new performance details.

Microsoft has also already started developing the update after this one, which is codenamed 19H1, and is thus expected in the first half of 2019, aimed for a April release. There are, however, no details about what that might bring along.